A recent Facebook-sponsored study revealed that 80 percent of Android and iPhone users between ages 18 and 44 check their phone before doing anything else when they wake up. Seventy-nine percent said they keep their phon...
Read article
SMS and MMS messages are great marketing tools for almost any business. However, Content Providers like you that use a common short code (CSC) program must get consent from potential customers before contacting them. Thi...
Read article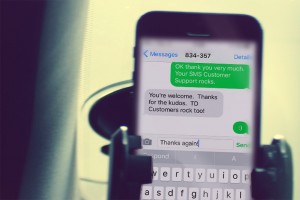 If you are just thinking of launching your short code SMS Marketing program there is a chance you'll stumble upon definitions that might be confusing. Canadian short codes and marketing programs running on those short co...
Read article
Latest Posts
October 3, 2017 / SMS Marketing

Introduction Most people's phones are their companions: always nearby and taken everywhere. This creates an ideal platform for text message...

September 22, 2017 / SMS Marketing

Why limit marketing campaign to traditional media, when you can use other cost-effective channels, such as SMS? Sending text messages...