By Vahagn Aydinyan
You don't need to be told that your apparel store faces some stiff competition, both from neighboring retailers and online stores. While the fashion and clothing industry is a saturated niche, you can give yourself a competitive edge by following a few simple yet underutilized SMS marketing tips.
1. Opt-In Message for New Arrivals
Are you collecting signatures for a subscriber's list? Do you have a signup box on your website's homepage? Those who sign up for SMS text messages are your primary leads. You want to nurture them by sending out brief text ads whenever new arrivals or season-specific apparel come in. Remember, your customers have dozens of other retailers to consider besides yours; keep them in the loop to keep your company in the back of their minds.
2. Customized Updates
You want to inform your customers of updates, but it must be updates that are relevant to them. In other words, don't be sending SMS ads to your male consumers about that new pair of skinny jeans that arrived in your inventory.
Ads need to be customer-specific. Sure, it's a lot easier to send text ads by the bulk, but this can backfire. If you inundate your consumers with daily messages that are hardly relevant to them, they may unsubscribe. Your website should have some metric system in place that keeps track of customers' search history. It's also helpful to include some sort of customization feature where customers can add items to a favorites list. Use this to determine what individual customers are inclined to take a liking to and send SMS messages based on these products or related items.
3. SMS Coupons via Facebook Apps
People like a good bargain and paying below retail price. Instead of just sending customers updates regarding new arrivals, sweeten the deal by throwing in a limited-time offer. This can simply be a coupon code, a buy-one-get-one-half-off deal, or free shipping.
As of 2015, an estimated 97.4 million people have redeemed coupons sent to their mobile devices. That's an 18.4% increase from the previous year.
There are some really nifty apps for Facebook that enables users to automatically send coupons and discount codes to users in exchange for following or liking your company page.
Make It a Part of Your Outreach
Promotional methods via social media, email marketing, and the like are fine and dandy, but they are not the be-all end-all. Here's something for you to digest: 98% of SMS is opened and read, compared to just 22% for emails. This makes text-based marketing a lucrative venture for apparel companies looking to create a loyal customer base.
At TTAG Systems we can help you to implement custom integrated SMS+NFC+MMS+Web Marketing Campaigns of any complexity. Let our experts bring your business to the next level. Contact your Toronto SMS Marketing experts today for your next project.
---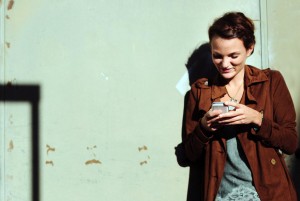 By Vahagn Aydinyan Text messaging is an effective way for business owners and marketers to communicate with customers. It eliminates many traditional barriers to engagement (such as geographic proximity and... Read Article
By Vahagn Aydinyan CASL-Compliant E-Mail Subscription Form Nowadays, newsletter sign-up forms require way more information than they used to. Just asking for name and E-mail is no longer enough to... Read Article
Latest Posts
January 24, 2018 / Near Field Communications (NFC)

It's an exciting time in the world of Apple products. With decades of innovation and wild success under their belts,...

January 11, 2018 / SMS Marketing

Despite the prevalence of mobile apps and with nearly everyone in the world owning a smartphone, using a text message...