With every passing year, the tech industry is streamlining B2B and B2C communication. Though it began with social media, direct messaging to businesses is quickly becoming the gold standard for customer service. The opti...
Read article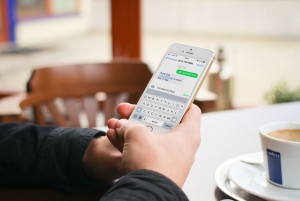 Back in 2011, industry experts predicted that there was a possibility SMS would die in the coming years. It was feared that the increasing number of mobile apps, particularly the free messaging ones would spell the end o...
Read article
This article has been originally published on Mobile Marketing Watch on November 15, 2016. The following is an exclusive guest contributed post from Tim Fujita-Yuhas, Director of Product Management and New Product Strate...
Read article
In emergencies, the most important factor that will ensure safety is getting information out to the people who need it. For fire alarms, lock downs or other safety drills, it's essential that people in the building kno...
Read article
Latest Posts
November 14, 2017 / SMS Marketing

A couple of days ago I tryed to login to my Mailchimp account which is protected by two-way authentication. Usually,...

October 3, 2017 / SMS Marketing

Introduction Most people's phones are their companions: always nearby and taken everywhere. This creates an ideal platform for text message...