By Armen Matosyan
In emergencies, the most important factor that will ensure safety is getting information out to the people who need it. For fire alarms, lock downs or other safety drills, it's essential that people in the building know that an emergency is happening and what course of action to take.
Common procedures for emergencies involve using mass notification systems like Public Address Systems to relay details about the fire alarm, evacuation or lock down in dangerous situations such as an internal or external threat to safety. Appropriate actions will have been practiced in drills, such as locking doors, sheltering out of sight and closing windows or finding the nearest exit out and taking attendance. These procedures are designed for maximum safety and efficiency.
However, these systems are usually one-way, from authorities to the audience, and don't allow for people trying to reach safety to contact or coordinate with authorities in case of special circumstances or simply notifying emergency services of locations. In these situations, a two-way emergency text message alert system could save lives. Sending and receipt is instant and text messages have a 95% open rate under normal conditions. As long as a person has a mobile phone and the situation allows for time to correspond, local authorities can work more efficiently to meet the particular needs that someone may have.
Two-way text message alert system allows sending and receiving text messages via central dashboard or application.
In a lock down situation for an active shooter or inclement weather, a teacher may have students that are incapable of following the safety protocols, or they maybe be able to notify authorities of missing students or even correspond with emergency personnel about where they are located if the incident becomes dire. In this situation, it would be best to keep phones on silent or vibrate and check regularly to keep communication open.
For fire alarms and evacuation alerts, text messages might hinder the process of getting out to safety once people have been alerted. But for those who may be trapped or otherwise unable to get out, being able to text emergency rescue services can make rescues more efficient if teams know where to look for people who are trapped.
The benefit of messaging is the two-way communication it enables. Ideally, emergency alert systems should be sufficient, but there are cases where people can't follow the instructions to safety or they encounter a problem they need help with or simply are not near or in the building to know that an incident is taking place. In these situations, texting is a solution that complements standard alerts that issue over loudspeakers or broadcast on televisions and radios. Barring exceptions, text alert system goes a step further to reach on an individual level to address the welfare of each person after traditional methods have reached the group.
Based in Toronto, Canada TTAG Systems designs and delivers custom text messaging solutions and software to enterprise customers across North America. Add two-way text messaging to your existing emergency notification system or let us create one from scratch. Contact us today to discuss your next project.
By Rebecca Bartley On almost a daily basis, everyone interacts with some method of spam, especially in the form of email scams (phishing) or telephone scams (vishing). These scams are... Read Article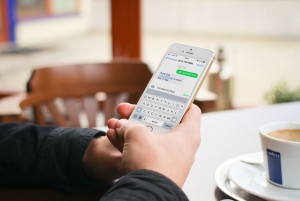 By @TechnoloJen Back in 2011, industry experts predicted that there was a possibility SMS would die in the coming years. It was feared that the increasing number of mobile apps,... Read Article
Latest Posts
January 24, 2018 / Near Field Communications (NFC)

It's an exciting time in the world of Apple products. With decades of innovation and wild success under their belts,...

January 11, 2018 / SMS Marketing

Despite the prevalence of mobile apps and with nearly everyone in the world owning a smartphone, using a text message...