Your Telecom Technology Partner
We are an innovative telecommunications technology company stirring up business solutions from our home base in Toronto, ON. Our passion is creating solutions for success. We mix extensive experience, vast industry knowledge, and customized technological components to create effective business solutions for consumers and enterprises across the world. Our team is always ready for the challenge to experiment with new or existing technologies to get your business growing. Please peruse our site to see what's going on and contact us to pour our ingredients into your projects. Your customers will taste the difference.
Technology we use
From simple office IVR, SMS advertising campaign integrated into your CRM or enterprise backbone to complex IoT solutions – we do it all.
What's new
Recent news on our projects, case studies, industry trends and more. Everything you need to know about SMS Marketing, Near Field Communications (NFC), Voice communications and more.
Communications
/ July 27, 2016 / Toronto / Canada Texting is incredibly convenient for so many things, so why not leverage it for event planning? You'll find it's one of the easier ways to get information from people quickly,...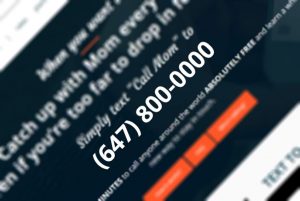 SMS Marketing
/ July 12, 2016 / Toronto / Canada ttagTM, a Canadian long distance calling service provider needed a way to help its customers call their friends and loved ones abroad in a simple, effective, and inexpensive way. We...