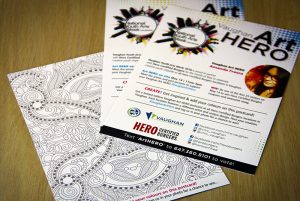 Toronto, ON
November 21, 2016
Within the auspices of Vaughan International Commercialization Center's (VICC) Test City program TTAG Systems partnered with the City of Vaughan to deliver technology support for Vaughan Youth Arts Week 2016....
Newsroom
February 7, 2017 / Communications, Enterprise Messaging, SMS Marketing

Back in 2011, industry experts predicted that there was a possibility SMS would die in the coming years. It was...

January 4, 2017 / Misc, SMS Marketing

Every day more organizations and companies are adopting SMS for customer service. This isn't too surprising since roughly 91 percent...

December 22, 2016 / Mobile Coupons, SMS Marketing

Good old fashioned coupon clipping isn't yet a thing of the past, but its demise looks like only a matter...
Media Inquiries
Vahagn Aydinyan
PR and Digital Media Manager
Email:
media@ttag.systems
Tel: (844) 771-TTAG (8824) x 111