This article has been originally published on Mobile Marketing Watch on November 15, 2016.
The following is an exclusive guest contributed post from Tim Fujita-Yuhas, Director of Product Management and New Product Strategy, OpenMarket. In 2011, influencers were predicting the end of SMS text messaging, greatly in part due to the app's growth in the mobile marketplace. Now heading into 2017, industry analysts are reporting that SMS is set to grow from $55.49 billion to $71.60 billion by 2021. As for the mobile app? The average smartphone user in the U.S. is downloading zero apps per month.
While many marketers quickly jumped aboard the proposed app-first era and skimmed over the capabilities of SMS, a few experts saw the writing on the wall—or more accurately, the smartphone screen. With SMS's convenience and ease of use, it shouldn't come as a surprise that 2016 will go down in the books as the year millennials helped make it the preferred channel for business-to-consumer communications.
To follow-up its trend-setting year as not only a consumer-to-consumer communication channel, but also a business-to-consumer engagement tool, SMS has a few tricks up its sleeve.
Here are the SMS capabilities projected for 2017.
Chat Bots + SMS = A Match Made in Customer Service Heaven
Chat Bots will automate customer interactions for specific self-service use cases like appointment scheduling or responding to payment reminders. Chat bots and SMS are the two key ingredients to help an organization become king of customer service in 2017. According to a recent OpenMarket poll of over 500 US-based millennials, 60 percent of them prefer the sort of two-way text engagement available through company chat bots. And, with Gartner predicting that by 2019, 20 percent of major brands will abandon their mobile apps, companies are scrambling to implement new and highly effective communication channel opportunities that simplify mobile engagements with consumers.
Voice Will Be Replaced by Text
In 2016, texting became the number one preferred channel for notifications from businesses for millennial audiences. Email came in a close second, but as for voice? It lagged behind in a distant third. On top of this, 72 percent of millennials are currently texting at least 10 times a day and 90 percent of text messages are read within three minutes. The likelihood of reaching and engaging consumers on their mobile devices is getting increasingly higher, and the channel that works the best is leaning much more in favor of SMS.
SMS > Facebook
Despite what may have been forecasted in predictions past, social media is not the best way to reach young adult audiences. While there's no doubting its pull for networking purposes, that's where the channel's power ends. There are simply too many different social media channels – even Facebook as a company no longer has a single social media solution given the fragmentation of younger users preferring Instagram over Facebook. They key point is that SMS is a much more valued communication tool for B2C engagement, as consumers prefer it over any other form of messaging channels, including Facebook Messenger.
B2C Text Messages Will Dominate the Inbox
Let's look even further out for this one. By 2025, 50 percent of text messages consumers receive will be from preferred businesses. As we enter this New Year, companies have a huge, untapped opportunity to use text messaging to communicate with their customers. Currently, millennials are only receiving 0-5 text messages from businesses a week, with 20 percent noting they never receive texts from them at all. As consumers increasingly vocalise preferences, over the next few years companies will be forced to address this consumer demand by implementing SMS— or face irrelevancy.
---
Based in Toronto, Canada TTAG Systems can designs and delivers custom SMS text messaging solutions of any complexity for enterprise customers across North America. Reach out today to discuss your next project.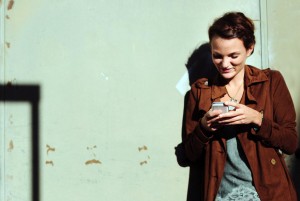 By Vahagn Aydinyan Text messaging is an effective way for business owners and marketers to communicate with customers. It eliminates many traditional barriers to engagement (such as geographic proximity and... Read Article
By Vahagn Aydinyan Text message marketing is pretty straightforward. Customers opt-in to receive content like coupons, discounts and info about new products, and the business keeps rolling in. But as... Read Article
Latest Posts
January 24, 2018 / Near Field Communications (NFC)

It's an exciting time in the world of Apple products. With decades of innovation and wild success under their belts,...

January 11, 2018 / SMS Marketing

Despite the prevalence of mobile apps and with nearly everyone in the world owning a smartphone, using a text message...