By Vahagn Aydinyan
SMS and MMS messages are great marketing tools for almost any business. However, Content Providers like you that use a common short code (CSC) program must get consent from potential customers before contacting them. This means that potential customers must "opt-in" to the CSC program before content can be delivered. Usually, this opt-in is obtained by the customer responding to a call-to-action (CTA) sent by the company. You can ask customers to opt-in by the following methods:
Sending a text message to confirm;
Signing up using the browser on their mobile device, or other web-connected devices;
Providing their mobile number by paper application; or
Providing their mobile number over the phone.
Step two is to have the customer verify opt-in. For cases when the customer opts-in by paper application or telephone, there is usually a time lag between the customer providing their mobile number and the Content Provider sending a message to verify opt-in. This lag shouldn't be more than 30 days. In any event, make sure that the customer provides verification.
It's also important for you, as the Content Provider to provide an "opt-out" provision. Once the customer opts-out, no text messages can be sent to them under any circumstances. And don't forget to keep detailed records of all customer consent/opt-in/opt-out messages, as you may be asked to prove that they opted-in. All such messages should be free of charge to the customer.
Non-subscription Services
Non-subscription services are also an important part of SMS and MMS marketing campaigns. But whether provided for free or for standard rates, these services still require a single opt-in.  Your potential customers can opt-in using the same methods mentioned above.
When customers give consent using their web browser, a paper application or telephone call, you're then allowed to send a mobile terminating (MT) message. This message must contain price information and instructions for how to stop the service. This should be sent no more than 30 days after the initial opt-in. Depending on your marketing program, you may be able to send additional messages; for example, to confirm the placement or shipping of an online order.
For free or standard rate services, it is NOT required for the customer to verify opt-in by the mobile device.
Premium Rate Non-Subscription Services
Premium rate non-subscription services also require only a single opt-in from the customer. The difference is that in cases when the customer opts-in using a web browser, paper application or telephone call, mobile device verification is required (regardless of price point or message frequency).
Make sure to promptly send a verifier after the customer opts-in. This allows you to confirm that they acknowledge consent to receiving messages from you. The simplest way to verify is by sending a PIN to the customer and having them enter it online, or by sending an SMS message which they can respond to with a specific keyword. This message must also contain pricing information and all terms and conditions.
This may seem like a lot of steps to follow, but remember that the verifier doesn't require as much information as in cases involving premium subscription services. The following responses are acceptable, just to name a few: Yes, Y, Go, Okay, OK, K, O.K., Sure, Yep, Yeah.
Always consult your legal adviser before launching your campaign to public to make sure your SMS Marketing campaign adheres to regulatory requirements. At TTAG Systems we have the expertise to build the perfect CASL Compliant SMS Marketing Campaign of any complexity. Contact us to discuss your next project at no cost.
---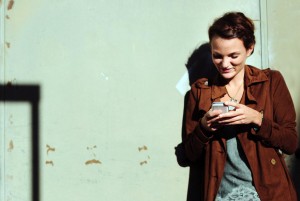 By Vahagn Aydinyan Text messaging is an effective way for business owners and marketers to communicate with customers. It eliminates many traditional barriers to engagement (such as geographic proximity and... Read Article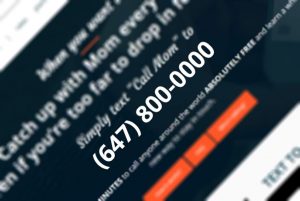 ttag, a Canadian long distance calling service provider needed a way to help its customers call their friends and loved ones abroad in a simple, effective, and inexpensive way. We... Read Article
Latest Posts
January 24, 2018 / Near Field Communications (NFC)

It's an exciting time in the world of Apple products. With decades of innovation and wild success under their belts,...

January 11, 2018 / SMS Marketing

Despite the prevalence of mobile apps and with nearly everyone in the world owning a smartphone, using a text message...