By Armen Matosyan
If you are just thinking of launching your short code SMS Marketing program there is a chance you'll stumble upon definitions that might be confusing. Canadian short codes and marketing programs running on those short codes are administered by the Canadian Wireless Telecommunications Association with the representatives from wireless service providers. We have decided to extract some definitions that might be the most confusing for small and medium businesses as outlined in Canadian Common Short Code Application Guidelines.
"Aggregator" means a third-party company, usually telecommunication service provider who would connect via SMPP directly to the wireless service provider in order to offer services to consumers on behalf of Content Providers.
"ASP" means Application Service Provider, an organization that offers network-based software solutions "applications", or downloadable applications that enable the business logic behind mobile marketing initiatives.
"Canada's Anti-spam Legislation (CASL)" is defined by the Government of Canada as "an Act to promote the efficiency and adaptability of the Canadian economy by regulating certain activities that discourage reliance on electronic means of carrying out commercial activities, and to amend the Canadian Radio-television and Telecommunications Commission Act, the Competition Act, the Personal Information Protection and Electronic Documents Act and the Telecommunications Act". Copies of CASL, as well as CRTC and Industry Canada, regulations can be obtained at Canada's Anti-Spam Legislation website.
"Commercial Electronic Message (CEM)" is defined by Industry Canada as "any electronic message that encourages participation in a commercial activity, regardless of whether there is an expectation of profit".
"Common Short Code (CSC)" is a 5 or 6-digit number that replaces a traditional telephone number for the purposes of sending SMS or MMS content to a subscriber. CSCs can be activated on all or most mobile phone networks for the same application or service.
"Content Providers" means third-parties who wish to offer services, via Common Short Code, to consumers.
"Contest Element" means programs where either the content is a contest or the content is promoted as part of a contest. Content Providers running contests are expected to abide by section 74.06 of the Competition Act  and section 206 of the Criminal Code of Canada.
"Cramming" means the fraudulent adding of unauthorized charges to a consumer's phone bill.
"CTA" means call-to-action.
"MMS" means Multi Media Service, which is a standard for telephony messaging systems that enable the sending of messages between mobile devices that include multimedia objects (images, audio, video). It is also possible for MMS messages to simply include normal text.
"Premium SMS" means a Short Messaging Service that carries a premium price point that is charged to the consumer. A premium price point is considered anything a consumer is charged that differs from the cost charged by their WSP to send a regular standard rate text message.
"SMPP" means Short Message Peer-to-Peer Protocol. SMPP is a protocol that defines the language by which servers that host SMS applications and the operators' Short Message Service Centres (SMSC) speak to enable two-way SMS.
"Stacked Marketing" means a deceptive form of advertising, referring to a cross-selling of several PSMS promotions from the same or different sponsors, sometimes on multiple different short codes, within the same online user flow, whereby a customer is shown a series of offers in close succession, often with his or her mobile phone number pre-populated in subsequent pages. A website's initial pitch might solicit the consumer's number by offering "free" MP3s or ringtones, then cycle the customer through the series of offers before he or she can claim the free content.
"Subscription Program" means any CSC program that delivers content to a consumer on an ongoing basis.
Source: Canadian Common Short Code Application Guidelines
If you've decided to run a short-code program and need an advise – TTAG Systems can help to sort things out at no cost. As Application Service Provider with the industry leading SMS Marketing Software we can provision your short code and create any type of custom SMS Marketing program.
---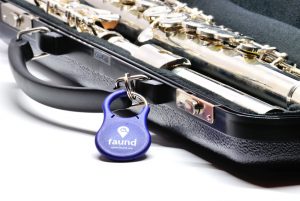 By Vahagn Aydinyan Did you know that Canadians send over 270 million text messages per day? This statistic equals about 2,500 messages every minute; a number that has increased by... Read Article
By Rebecca Bartley Every day more organizations and companies are adopting SMS for customer service. This isn't too surprising since roughly 91 percent of the world adult population owns a... Read Article
Latest Posts
January 24, 2018 / Near Field Communications (NFC)

It's an exciting time in the world of Apple products. With decades of innovation and wild success under their belts,...

January 11, 2018 / SMS Marketing

Despite the prevalence of mobile apps and with nearly everyone in the world owning a smartphone, using a text message...