By Vahagn Aydinyan
You already know that coupons are great incentives build your customer base and strengthen your brand, but you might be curious about what kind of coupons to offer. Compared to traditional paper coupons, SMS coupons check off a few extra boxes that make reconsidering your campaign worth the effort.
Great Tool to Build Brand Loyalty
Text coupons are incredibly convenient for your customer and with an opt-in or -out giving them control, you can build a better relationship with them by putting choices directly in their hands. As Vibe's 2016 Mobile Consumer Report finds, 59% of people say their opinion of a retailer would become more positive if they received offers that could be saved on their phone. This makes sense because it shows that consumer that you're in touch with what they want.
Related:
5 Reasons Mobile Coupons are Primed to Take Over
Efficient Revenue Generator
What you want is to make your brand experience easy for customers. Tucking a wad of coupons into a wallet isn't handy, no matter how much money they save. If your customer can keep all of their coupons in a convenient place such as the phone always tucked in their back pocket, they're more likely to use them.
And according to Mobile Marketing Watch, with targeted marketing, 65% of consumers redeemed their coupons within 5 minutes. Of course, there's hard work and creativity behind this statistics, but it's an impressive number. Giving your customers easy gains, through just a bit of thoughtfulness, can go a long way in creating repeat customers.
Cut Costs, Not Coupons
Traditional paper coupons are not easy to get into the customer's hands. Delivery costs and time clipping coupons are deterrents to redeeming them, especially if the reward of saving 20 cents isn't worth the effort.
SMS coupons are easy to deliver and 75% of consumers say they'd prefer to have SMS coupons rather than see ads while browsing. Mass texts are also a cheaper alternative because your customer gets the coupon directly without you having to go to the printer or pay for delivery.
Create Measurable Events from the Start
Redeemed coupons usually have to be scanned to apply the discount and that's a trackable event. Through this, you can measure how many people your coupons reach versus how many people clicked on them and further still, how many redeemed them. You can take this data and adjust accordingly for the future.
A statistic in an eMarketer article revealed that in 2013, 47.1 million people redeemed a coupon from an app, mobile internet, QR code or SMS. We can't get this data from traditional paper coupon marketing. Online coupons make ROI analysis easy and accurate when running a campaign, so improving the numbers is a precise and concentrated effort rather than costly trial and error.
MMS and SMS marketing will continue to grow during the coming years. Fortunately for you and your business, reaching customers with mobile coupons is now easy, efficient and inexpensive thanks to textLab – the industry leading SMS Marketing Software that allows you to create different SMS, MMS and audio marketing campaigns place.
---
By Vahagn Aydinyan You don't need to be told that your apparel store faces some stiff competition, both from neighboring retailers and online stores. While the fashion and clothing industry... Read Article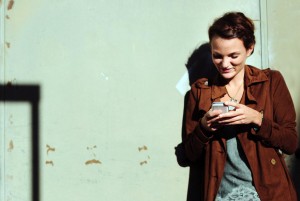 By Vahagn Aydinyan Text messaging is an effective way for business owners and marketers to communicate with customers. It eliminates many traditional barriers to engagement (such as geographic proximity and... Read Article
Latest Posts
January 24, 2018 / Near Field Communications (NFC)

It's an exciting time in the world of Apple products. With decades of innovation and wild success under their belts,...

January 11, 2018 / SMS Marketing

Despite the prevalence of mobile apps and with nearly everyone in the world owning a smartphone, using a text message...