By Vahagn Aydinyan
Near-field communication (NFC) technology is versatile and useful. Most of us associate it with security, as it often used in keycards and other access-related items. For example, you probably use an NFC device to enter the office each morning.
But there are other uses, too. NFC technology is used in medicine, marketing, transport, finance, and gaming, among other fields. Here are some of the most creative uses of this exciting technology:
#1 NFC Music Album Cards
Singer-songwriter Beatie Wolf used NFC to launch her album Montagu Square in a unique way.
Her fans have the chance to purchase Montagu Square as a set of NFC cards. Each card corresponds to one of the album's songs, so fans simply tap their mobile device on the card and it begins to play.
According to Beatie Wolf's website, this is the "world's first ever NFC-enabled album."
#2 Public Transport and NFC
Cities around the world are replacing paper ticketing systems with NFC-enabled transport cards, allowing commuters to more quickly and efficiently hop on and off of public trains and buses. For example, cities in the UK, Chile, and Kenya are now implementing paperless, contactless systems, and many others are following.
Last year, the NFC Forum, GSMA, Smart Ticketing Alliance, and CEN TC278 formed an alliance dedicated to bringing NFC technology to the public transportation industry. The group has already had major success in developing public transport solutions using NFC.
#3 Touch orders in restaurants
Restaurants are now experimenting with NFC technology to make it easier for patrons to order food. For example, some restaurants now use menus in which items are fitted with NFC chips. To order something, all you need to do is press on the item of your choice and it will send a signal
Then, there is the "Smart Touch Menu." This is a device that customers access via their smartphone or tablet. By tapping their device on the Smart Touch Menu, they can send signals directly to the cash register from their phone. This makes the dining experience faster and more efficient.
#4 Assistance for Visually Impaired
Communications technologies have made life much easier for the visually impaired. Now, there is a solution called "NFC to Speech", which allows visually-impaired users to read physical letters that aren't in Braille. An NFC tag is embedded in the letter, which then allows the content of the letter to be digitally stored on the tag. When a smartphone or tablet is placed near the tag, the NFC to Speech launches opens and reads out the letter to the addressee.
#5 Property Management and Asset Tracking
Smart-Tec Solutions provides services and solutions to utility and property management businesses in Toronto, ON. Developed by TTAG Systems, a partner of RFID Canada, provides efficient solutions to monitor on-site employees as they visit different maintenance locations, giving the company fast and accurate data on each employee, as well as property and asset check-ins.
NFC solution helped to monitor the site visits to make sure the equipment was properly checked. NFC tags are placed near the equipment (fire extinguisher, for example) and the on-site worker has to tap their mobile device on the tag to verify that they checked the equipment.
TTAG Systems is Canadian telecom technology company. We can help you to implement integrated NFC Campaigns of any complexity. Let our experts bring your business to the next level. Contact your Toronto NFC Marketing experts today for your next project.
---
NFC Forum announced the release of N-Mark Usage Guidelines that features a new flexible N-Mark system. The system intends to increase the consumer recognition of the N-Mark as well as make its usage... Read Article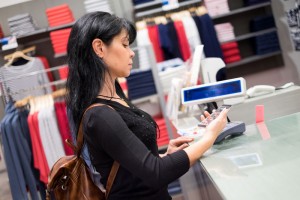 By Vahagn Aydinyan The digital era has been in full swing now for some time. Yet, many companies still have yet to invest in the latest tech. Near-field-communication (NFC) is... Read Article
Latest Posts
January 24, 2018 / Near Field Communications (NFC)

It's an exciting time in the world of Apple products. With decades of innovation and wild success under their belts,...

January 11, 2018 / SMS Marketing

Despite the prevalence of mobile apps and with nearly everyone in the world owning a smartphone, using a text message...