Toronto, ON
October 21, 2016
The Pomegranate Film Festival taking place between November 17-20, 2016 in Toronto will use TTAG Systems' Audience Response Software to conduct audience voting after the movie screenings. The Audience Response System will be used throughout the event to engage festival attendees with interactive text messaging trivia games, surveying the visitors and providing on-demand information via text and picture messaging.
The Pomegranate Film Festival is established in 2006 and stems from the Toronto Chapter of the Hamazkayin Armenian Educational and Cultural Society. Now in it's 11th year, the Pomegranate Film Festival is a unique community event celebrating Armenian inspired film. Like its fruity namesake, the pomegranate, this film festival is fresh, dynamic, and prolific! Rich with culture, it depicts topics relevant Armenian culture through the medium of films submitted from around the world. In doing so, it creates a platform for burgeoning Armenian talent and the community to intermingle.
TTAG Systems' Audience Response Platform helps public speakers, presenters, university professors, political parties and companies gather the opinion of live audiences by engaging them via text messaging to ensure maximum participation and provide live results.
---
TTAG Systems' latest messaging campaign built for Canada Health Infoway is a combination of interactive text messaging and email technology to deliver important information about digital health to interested audience.... Read Article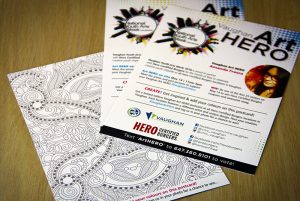 Within the auspices of Vaughan International Commercialization Center's (VICC) Test City program TTAG Systems partnered with the City of Vaughan to deliver technology support for Vaughan Youth Arts Week 2016.... Read Article
Newsroom
January 24, 2018 / Near Field Communications (NFC)

It's an exciting time in the world of Apple products. With decades of innovation and wild success under their belts,...

January 11, 2018 / SMS Marketing

Despite the prevalence of mobile apps and with nearly everyone in the world owning a smartphone, using a text message...

January 9, 2018 / SMS Marketing

Text messaging is an effective way for business owners and marketers to communicate with customers. It eliminates many traditional barriers...
Media Inquiries
Vahagn Aydinyan
PR and Digital Media Manager
Email:
media@ttag.systems
Tel: (844) 771-TTAG (8824) x 111