Toronto, ON
November 21, 2016
Within the auspices of Vaughan International Commercialization Center's (VICC) Test City program TTAG Systems partnered with the City of Vaughan to deliver technology support for Vaughan Youth Arts Week 2016.
Vaughan Youth Arts Week 2016 showcased works of five incredibly creative artists in Hero Burger locations across Vaughan to support and celebrate their work. Artists were on site to meet and greet community members and offer an opportunity to express and exchange ideas, showcase talents, get excited about the arts and culture in Vaughan. They promoted the event through multiple social media platforms to promote their participation and by inviting their contacts to support and visit their exhibition.
Visitors have been able to vote for their favorite artist by responding to a text message voting campaign created with the help of TTAG System's textLab SMS Marketing Platform.
Here are the results of 899 completed votes – and a tie for the win!
Art HERO 1: Isabella Scarcella – 376 votes
Art HERO 2: Amanda Frasca – 70 votes
Art HERO 3: Samantha Pasut – 376 votes
Art HERO 4: Tyler-James Skakun – 27 votes
Art HERO 5: Luca Campacci – 50 votes
Need help with collecting opinion? At TTAG Systems we bind together marketing and technology for great results. See what textLab – our enterprise grade SMS Marketing Platform can do for your business.
---
TTAG Systems' latest messaging campaign built for Canada Health Infoway is a combination of interactive text messaging and email technology to deliver important information about digital health to interested audience.... Read Article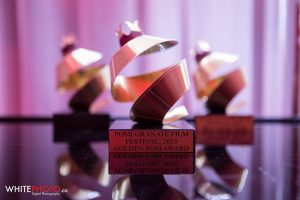 The Pomegranate Film Festival taking place between November 17-20, 2016 in Toronto will use TTAG Systems' Audience Response Software to conduct audience voting after the movie screenings. The Audience Response... Read Article
Newsroom
January 24, 2018 / Near Field Communications (NFC)

It's an exciting time in the world of Apple products. With decades of innovation and wild success under their belts,...

January 11, 2018 / SMS Marketing

Despite the prevalence of mobile apps and with nearly everyone in the world owning a smartphone, using a text message...

January 9, 2018 / SMS Marketing

Text messaging is an effective way for business owners and marketers to communicate with customers. It eliminates many traditional barriers...
Media Inquiries
Vahagn Aydinyan
PR and Digital Media Manager
Email:
media@ttag.systems
Tel: (844) 771-TTAG (8824) x 111