TTAG Systems' latest messaging campaign built for Canada Health Infoway is a combination of interactive text messaging and email technology to deliver important information about digital health to interested audience. To be used at the Infoway booth at the 2017 e-Health Conference (June 4-7) the messaging campaign asks visitors to start a conversation by texting a keyword and then providing their email address. Once email address is received the campaign triggers an email message with additional information such as links to various Infoway business units, projects and services of interest.
Since this is an on-demand information request campaign initiated by the customer and email address is not stored for further communication the organization doesn't need to worry about Canadian Anti-Spam Legislation (CASL). To see how the campaign works and to learn more about Infoway and it's projects you can send INFOWAY to (647) 724-5040. Please note that standard messaging rates will apply.
ABOUT CANADA HEALTH INFOWAY
Canada Health Infoway helps to improve the health of Canadians by working with partners to accelerate the development, adoption and effective use of digital health solutions across Canada. Through our investments, they help deliver better quality and access to care and more efficient delivery of health services for patients and clinicians. Established in 2001, Infoway is an independent, not-for-profit organization funded by the federal government.
Looking for better ways to engage visitors? We are Canada's messaging experts and can bring your boldest messaging projects to life ensuring full compliance with applicable laws. Consult with us regarding your next project at no cost. We are just a phone call or text message away.
---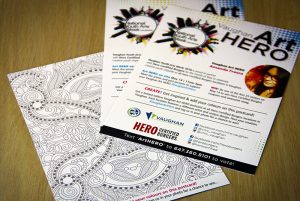 Within the auspices of Vaughan International Commercialization Center's (VICC) Test City program TTAG Systems partnered with the City of Vaughan to deliver technology support for Vaughan Youth Arts Week 2016.... Read Article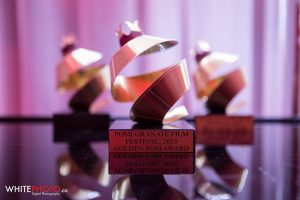 The Pomegranate Film Festival taking place between November 17-20, 2016 in Toronto will use TTAG Systems' Audience Response Software to conduct audience voting after the movie screenings. The Audience Response... Read Article
Newsroom
November 14, 2017 / SMS Marketing

A couple of days ago I tryed to login to my Mailchimp account which is protected by two-way authentication. Usually,...

October 3, 2017 / SMS Marketing

Introduction Most people's phones are their companions: always nearby and taken everywhere. This creates an ideal platform for text message...

September 22, 2017 / SMS Marketing

Why limit marketing campaign to traditional media, when you can use other cost-effective channels, such as SMS? Sending text messages...
Media Inquiries
Vahagn Aydinyan
PR and Digital Media Manager
Email:
media@ttag.systems
Tel: (844) 771-TTAG (8824) x 111