Toronto, ON
March 11, 2016
When you are part of a trade show as high profile as Dx3, the pressure to stand out is high. Dx3 showcases the most cutting-edge technology and brings in exciting speakers and companies who are at the forefront of digital marketing, retail and technology across Canada.
TTAG Systems had the clever idea of wearing white chef coats (they use tech products to 'cook'), and they were recognizable no matter where they went. Also, bring team members that can speak comfortably and knowledgeably about your brand.
---
TTAG Systems' latest messaging campaign built for Canada Health Infoway is a combination of interactive text messaging and email technology to deliver important information about digital health to interested audience.... Read Article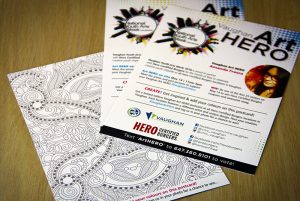 Within the auspices of Vaughan International Commercialization Center's (VICC) Test City program TTAG Systems partnered with the City of Vaughan to deliver technology support for Vaughan Youth Arts Week 2016.... Read Article
Newsroom
January 24, 2018 / Near Field Communications (NFC)

It's an exciting time in the world of Apple products. With decades of innovation and wild success under their belts,...

January 11, 2018 / SMS Marketing

Despite the prevalence of mobile apps and with nearly everyone in the world owning a smartphone, using a text message...

January 9, 2018 / SMS Marketing

Text messaging is an effective way for business owners and marketers to communicate with customers. It eliminates many traditional barriers...
Media Inquiries
Vahagn Aydinyan
PR and Digital Media Manager
Email:
media@ttag.systems
Tel: (844) 771-TTAG (8824) x 111