By Vahagn Aydinyan
Effective Direct Response Marketing (DRM) campaigns are living and active. They talk to their audiences. They provide opportunities for an immediate response from consumers.
Powering a DRM campaign with near field communication and text messaging components adds the magic that makes dead posters come to live. It makes dull offline ads smart. They are infused with the capability to engage users, create conversions and deliver maximum results.
The magic happens through a combination of creative marketing behind the curtain and back-stage support from integral technology. Marketers must design campaigns using deep insight into the needs and behaviors of a particular audience. With this in mind, the DRM campaign must have both empathy and utility. The message and call to action must be simple, relevant and useful. Without all of these factors, the campaign will simply be another poster lacking any ability to attract or communicate.
To design, run and analyze an effective DRM campaign that integrates the impactful components of SMS and NFC, follow these steps:
1. Set goals
This is your project's foundation. Everything else will be built on this, so it must be solid. Your goals should be realistic, relevant and affordable. They will be different for each campaign.
Examples of strong goals include:
Generate sales
Generate traffic
Collect leads
Increase brand awareness
Perform a product trial
To illustrate each of these steps, let's walk through a specific sample campaign.
For our sample, a grocery store marketing department wants to:
Increase the sales of a particular product (Goal #1)
Promote their recently created blog (Goal #2)
Improve relationships with customers (Goal #3)
In this case, the primary conversion will be selling the particular product. The secondary will be sending consumers to the blog and provide valuable and relevant information, which will improve customer relationships.
2. Choose an advertising channel
After setting goals, you must choose the appropriate channel for your campaign. As many channels are available, it is important to choose a channel that aligns with your goals. In our example, the grocery store marketers have chosen a smart poster (NFC-enabled print media; in-store; direct to consumer) as their initial channel.
3. Create campaign content
Tapping NFC-enabled smart poster and texting a keyword to a given number customers get MMS coupon containing a recipe ingredient info and discount code.
To achieve their goals, the grocery store marketers place an NFC-enabled poster for "Today's Recipe" at the front of the store, which provides cooking tips when customers tap their phones to it. After tapping, customers receive a list of ingredients needed for a particular meal, as well as where to find them in the store, and their prices. After buying the products and replying to the text message, customers receive a URL sending them to the blog, where they can see the full recipe and read how to cook the meal.
For this content to be effective, it must contain the following:
An Exact Offer
The billboard and text message must offer something valuable to the customer. In the case of "Today's Recipe," it offers a discount for the ingredients included in the recipe.
The SMS sent to the customer after they tap the NFC-enabled poster must deliver what the poster promises. They must receive the promoted discount and the recipe. Another call to action in the MMS Message can invite customers to read the full recipe on the website and encourage them to engage with the blog.
A Call-To-Action (CTA)
A strong call to action is the most important part of the advertising message. It is here that the dead poster becomes a smart poster and starts a conversation with your audience. A CTA must be strong and contain a sense of urgency. Customers must feel they will miss a good deal or great opportunity if they do not act quickly.
Calls to action specifics depend on campaign goals and the type of campaign. In our grocery store example, the poster lets consumers know they must tap to take advantage of this 50% off bargain by 6pm today.
Consistency With Other Campaign Content
If campaign content materials consist of different components such as website, text message, MMS coupon, and posters, it is important to make the style and content consistent. For the grocery store example, landing on a page that has a different color or design than the poster where they saw the URL can confuse visitors.
Consistency will let your audience know they are dealing with a company that cares about user experience and has established their own brand. As each campaign will involve different parts, ensure whatever media you have chosen remain consistent. If you are using search advertising, for instance, make the search term, ad message, CTA, and landing page uniform and relevant to each other.
4. Follow compliance rules (CASL compliance if in Canada)
Call-To-Action text message providing the URL of the relevant blog post after shopping.
SMS application is a default app on 100% of mobile phones. This does not mean you have the right to invade everyone's device. Spamming people who are not interested in your services will not only annoy potential customers, it will result in huge fines from the government.
When contacting both new and existing customers through text messaging, it is vital to follow compliance rules. For instance, Canadian Anti-spam Legislation (CASL) has very strict rules of which marketers should be aware to avoid fines and complaints.
5. Test and run the campaign
Always test your campaign before running it, especially when it relies on technology.
Make sure the number from which people will get the message works properly.
Carefully proof your message to ensure every word is correct.
Confirm your programmed NFC tags work properly on your target audience's most-used mobile devices.
You should run a short campaign, analyze the outcomes, make improvements, and then start this cycle again. Pay close attention to detail as you test your campaign. Use this test period to ensure it works with no bugs or interruptions.
6. Track and analyze outcomes
The most common mistake made by marketers is analyzing only material outcomes of campaigns. There is no doubt that the purpose of each campaign is to increase the overall profitability of a particular company, but it is also important to understand that dealing with customers is not always easy, and there are multiple ways to reach the overall goal.
To track campaigns which involve different types of goals and channels it is important to identify funnels and understand the importance and role of each funnel.
In the case of the grocery store smart poster, there is a four-staged funnel, and each piece has its own unique tracking method.
Here is an illustration showing how to track each action completed between conversion funnels.
By integrating your Text Messaging Software, Sales Software, and Analytics Software, it is possible to track and analyze each action consumers complete in any of the channel phases.
Abandoned channels in the funnel should be analyzed and improved. The grocery store marketers may need to improve the MMS message if there are a significant number of people who scanned the NFC poster but did not use the MMS coupons. If customers completed the purchase but did not go to the website, the call to action may not be strong enough to push customers through all channels of the funnel.
Conclusion
To design and run a successful DRM campaign, it is vital to apply the lessons from each of these phases:
Set clear goals
Choose an advertising channel that is appropriate for the goals
Create relevant and attractive content
Ensure that content from all ad materials is consistent
Be aware of compliance rules
Test all elements of the campaign before running
Establish a clear conversion funnel and ensure that everything is trackable
TTAG Systems is Canadian telecom technology company. textLab Pro can help you to implement successful Direct Response Marketing campaigns of any complexity with combination of various components including SMS, MMS, NFC and Voice. Let our experts bring your business to the next level. Contact us today for your next project.
---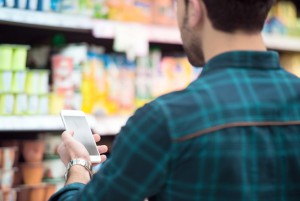 By Vahagn Aydinyan We use or mobile phones for a growing number of things: reading the news, listening to our favorite music, even shopping for different kinds of products. Savvy... Read Article
By Vahagn Aydinyan The best businesses aren't just those who listen to their customers, they are those who encourage them to speak. Customer feedback often comes in the form of... Read Article
Latest Posts
January 24, 2018 / Near Field Communications (NFC)

It's an exciting time in the world of Apple products. With decades of innovation and wild success under their belts,...

January 11, 2018 / SMS Marketing

Despite the prevalence of mobile apps and with nearly everyone in the world owning a smartphone, using a text message...