By Vahagn Aydinyan
The impact that near-field communication (NFC) technology is having on the product industry is well-known. Producers and advertisers are creating NFC-enabled products and materials that give customers instant access to shareable information about everything from dry red wines to new sports car models.
The NFC revolution is about more than products and advertising, however. In 2015, the municipal government in Madrid, Spain, launched an NFC program where smartphones could be used as payment cards when passing through bus terminals.
Commuters will no longer need to carry around a separate payment card. This works because special terminals can read phones equipped with NFC-enabled SIM cards or chips, something you can easily have installed in your phone.
Just as exciting, commuters can use their phone to upload funds to their transportation accounts, meaning that waiting in line to make a payment–or fumbling around with electronic payment systems–are now things of the past.
Madrid's system is in a trial stage, meaning that only users of Samsung Galaxy phones with Telefonica SIMs are eligible for mobile ticketing. However, as the program expands, expect more smartphone models to be eligible.
Other cities and countries worldwide have rolled out similar programs. Following the popularity of the UK's 2011 launch of mobile payment terminals for retail services, in 2014, the city of London expanded the same program into its public transport sector. Chile has a fully-functioning NFC payment system for public transportation as well.
Is it Safe?
NFC-enabled transportation obviously makes life easier for commuters. But like all technologies, it can be abused by thieves and frauds. In 2014, officials in Chile were faced with one such scam. A group of skilled computer hackers found a means to scam the country's Tarjeta BIP! mobile payment system by topping up accounts without actually adding funds.
These hackers created a downloadable app which essentially allows users to trick the electronic payment system into thinking they had added 17,000 Chilean pesos (about $17) to their accounts when in reality they had done no such thing!
Some old school commuters are also concerned about paying for transportation via smartphone. Are their financial accounts secure? Can someone steal their phone and go on a spending spree? Those are things people didn't need to worry about in the days of coin-operated turnstiles.
These concerns are overblown. You can PIN protect your mobile phone, so using it as a digital wallet is no more risky than using a credit card. Mobile payment services are also required to take measures to prevent fraud and identity theft. 
Benefits
NFC-enabled transportation services still have kinks that need to be worked out. But the rewards are immense, which is why more cities and countries worldwide are allowing commuters to scan their mobile phones before getting on a bus or train.
Think about it. You'll no longer need to fumble around with cash or transportation cards. Just keep your phone on you, something you probably do anyway. Plus, the NFC chip inserted in your device has residual power, so even if your phone or tablet dies, you can still scan it at an NFC terminal.
We rely on our smartphones for many things. Why not let them make it easier for us to pay for a bus or train ride?
TTAG Systems is Canadian telecom technology company. We can help you to implement integrated NFC Campaigns of any complexity. Let our experts bring your business to the next level. Contact your Toronto NFC Marketing experts today for your next project.
---
By Vahagn Aydinyan Near-field communication (NFC) technology is versatile and useful. Most of us associate it with security, as it often used in keycards and other access-related items. For example,... Read Article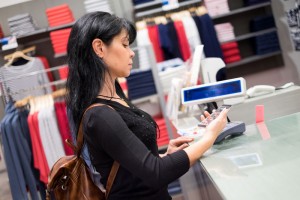 By Vahagn Aydinyan The digital era has been in full swing now for some time. Yet, many companies still have yet to invest in the latest tech. Near-field-communication (NFC) is... Read Article
Latest Posts
January 24, 2018 / Near Field Communications (NFC)

It's an exciting time in the world of Apple products. With decades of innovation and wild success under their belts,...

January 11, 2018 / SMS Marketing

Despite the prevalence of mobile apps and with nearly everyone in the world owning a smartphone, using a text message...