If you own a restaurant, you know how wonderfully rewarding the business can be. You also know tough it can be to consistently turn a profit. Fortunately, advances in technology like SMS marketing and near field communic...
Read article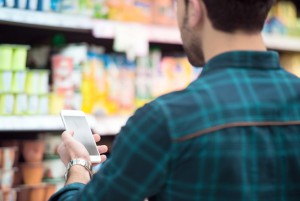 We use or mobile phones for a growing number of things: reading the news, listening to our favorite music, even shopping for different kinds of products. Savvy marketers and business people are seizing the boundless oppo...
Read article
Latest Posts
January 24, 2018 / Near Field Communications (NFC)

It's an exciting time in the world of Apple products. With decades of innovation and wild success under their belts,...

January 11, 2018 / SMS Marketing

Despite the prevalence of mobile apps and with nearly everyone in the world owning a smartphone, using a text message...