Toronto, ON
February 22, 2016
Two cutting-edge Canadian technology solutions will be showcased at DX3 Canada 2016 to help companies to better interact with connected-consumers – driving greater engagement and brand awareness.
TTAG Systems team will be present at DX3 Canada to showcase its textLab Pro mobile marketing suite and NFC Solutions, meet the most prominent companies in the industry and to help direct marketers find better solutions and implement their direct response campaigns more effectively. The showcase will include live demonstration of features available through combining both SMS and NFC solutions.
Dx3 is Canada's largest conference and trade show dedicated to digital marketing, digital advertising and digital retail. It brings agencies, brands, publishers and retailers together for two days of networking and education.
Both solutions are available as a white label or SaaS model for partners worldwide and are backed up by TTAG Systems state-of-the-art telecommunication infrastructure. To inquire about partnership opportunities and see live product demo interested parties are invited to schedule a meeting by emailing connect@ttag.systems or visit our booth during the event on March 2-3, 2016.
To help you to be in charge of your schedule we created our own DX3 public calendar. If you want to arrange a meeting with TTAG Systems team please go through the calendar and decide the best time to arrange a meeting with us. Looking forward to see you at DX3.
---
TTAG Systems' latest messaging campaign built for Canada Health Infoway is a combination of interactive text messaging and email technology to deliver important information about digital health to interested audience.... Read Article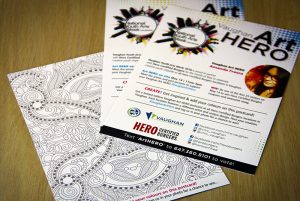 Within the auspices of Vaughan International Commercialization Center's (VICC) Test City program TTAG Systems partnered with the City of Vaughan to deliver technology support for Vaughan Youth Arts Week 2016.... Read Article
Newsroom
January 24, 2018 / Near Field Communications (NFC)

It's an exciting time in the world of Apple products. With decades of innovation and wild success under their belts,...

January 11, 2018 / SMS Marketing

Despite the prevalence of mobile apps and with nearly everyone in the world owning a smartphone, using a text message...

January 9, 2018 / SMS Marketing

Text messaging is an effective way for business owners and marketers to communicate with customers. It eliminates many traditional barriers...
Media Inquiries
Vahagn Aydinyan
PR and Digital Media Manager
Email:
media@ttag.systems
Tel: (844) 771-TTAG (8824) x 111