Toronto, ON
December 18, 2015
TTAG Systems is proud to announce its participation at the Mobile World Congress 2016 in Barcelona, February 22-25, 2016 as part of Ontario Pavilion.  Ontario mission is organized by The International Trade Branch, Ontario Ministry of Citizenship, Immigration and International Trade and will be located in two pavilions in Hall 7 of the show.
TTAG Systems team will be present at the MWC to showcase its textLab Pro mobile marketing suite and NFC Solutions, meet the most prominent companies in the industry and to bring the newest technologies and most innovative products to Canada.
Mobile World Congress, or MWC, is an annual gathering for the mobile and related industries, organised by the GSMA, and held in Barcelona, Spain. MWC is the key platform to network with industry professionals, introduce new technologies to the market and learn about new trends, products and services. In 2015, Mobile World Congress featured 2,000 exhibiting companies and hosted more than 93,000 mobile professionals from Europe, North America, Asia Pacific, the Middle East, Africa and Latin America, 52% of whom were senior level executives (including 5,000 CEOs), and more than 3,800 international media and industry analysts.
To meet TTAG Systems team at Mobile World Congress 2016 please contact us to secure an appointment or follow us on twitter @ttagsystems to stay up to date on what's going on at MWC.
---
TTAG Systems' latest messaging campaign built for Canada Health Infoway is a combination of interactive text messaging and email technology to deliver important information about digital health to interested audience.... Read Article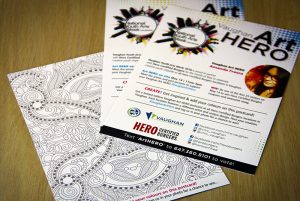 Within the auspices of Vaughan International Commercialization Center's (VICC) Test City program TTAG Systems partnered with the City of Vaughan to deliver technology support for Vaughan Youth Arts Week 2016.... Read Article
Newsroom
January 24, 2018 / Near Field Communications (NFC)

It's an exciting time in the world of Apple products. With decades of innovation and wild success under their belts,...

January 11, 2018 / SMS Marketing

Despite the prevalence of mobile apps and with nearly everyone in the world owning a smartphone, using a text message...

January 9, 2018 / SMS Marketing

Text messaging is an effective way for business owners and marketers to communicate with customers. It eliminates many traditional barriers...
Media Inquiries
Vahagn Aydinyan
PR and Digital Media Manager
Email:
media@ttag.systems
Tel: (844) 771-TTAG (8824) x 111