Toronto, ON
February 5, 2016
Within the scope of Vaughan International Commercialization Centre Test City Program, the City of Vaughan will test textLab's text message surveying tool to generate feedback regarding City of Vaughan's new downtown. In contrast with regular surveying techniques, text message surveying allows respondents to instantly engage via interactive text conversation at the point of impact without a need to visit a website or fill in a form. The first pilot SMS Survey is planned to be conducted at the Vaughan Business Expo next week.
The City of Vaughan is currently piloting a suite of progressive programs and seminars as part of the Vaughan International Commercialization Centre (VICC): a city-lead economic development initiative to assist Vaughan-based or international enterprises to expand through market development or diversification.
Test City Program is one of the VICC programs which gives Qualified VICC members an opportunity to demonstrate their utilities, healthcare, and environmental/green technologies in real-life settings across Vaughan, working with companies within the VICC Test City Network, including PowerStream, and the Kortright Centre/Innovation Park.
---
TTAG Systems' latest messaging campaign built for Canada Health Infoway is a combination of interactive text messaging and email technology to deliver important information about digital health to interested audience.... Read Article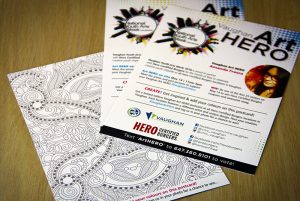 Within the auspices of Vaughan International Commercialization Center's (VICC) Test City program TTAG Systems partnered with the City of Vaughan to deliver technology support for Vaughan Youth Arts Week 2016.... Read Article
Newsroom
January 24, 2018 / Near Field Communications (NFC)

It's an exciting time in the world of Apple products. With decades of innovation and wild success under their belts,...

January 11, 2018 / SMS Marketing

Despite the prevalence of mobile apps and with nearly everyone in the world owning a smartphone, using a text message...

January 9, 2018 / SMS Marketing

Text messaging is an effective way for business owners and marketers to communicate with customers. It eliminates many traditional barriers...
Media Inquiries
Vahagn Aydinyan
PR and Digital Media Manager
Email:
media@ttag.systems
Tel: (844) 771-TTAG (8824) x 111